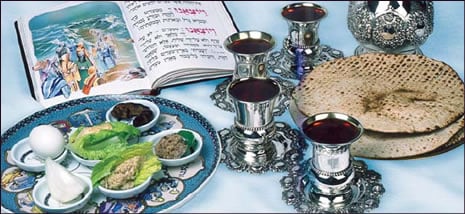 Join Chabad of Anthem for Our Annual Passover Seder

Experience the Holiday of Freedom with your family at an inspirational Seder complete with hand baked Matzah, Four Cups of superb Kosher wine, and a gourmet Passover dinner.
Enjoy meaningful discussions and explanations in a warm and festive atmosphere.
Whether you are a Seder veteran with answers for all four questions, or a curious explorer with forty questions of your own, the Chabad Seder offers a stimulating & satisfying experience.
First Seder Night: Wednesday, April 5 7:00pm
Second Seder Night: Thursday, April 6 7:30pm
Suggested Price Adult $40, Child $25
No one will be turned away due to lack of funds!
And you may stay as long as you like.
Email [email protected] for the address
To Register for the Seder Click Here
To sell your Chametz click here
To buy hand baked shmurah matzah click here
A project of Chabad